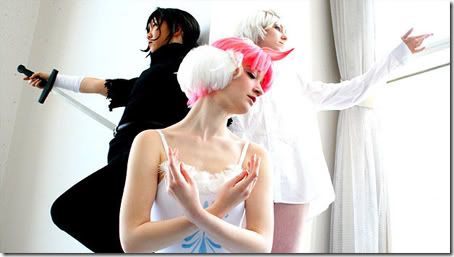 A girl who is really a duck falls in love with a Prince who has lost his heart. Because she loves him so unconditionally, Ahiru decides that she must find the shattered pieces of Mytho's heart in order for him to find true happiness and love. But the knight, Fakir, wishes to protect Mytho from his tragic past, and gets in Princess Tutu's way in restoring his heart.
This anime is pretty much the story of Swan Lake, a famous ballet performance. The anime also revolves around ballet, but the lead character is not a graceful swan, but rather a clumsy little duck.
I loved this series when it first aired. This should probably be on my DVD and Manga list. Beautiful cosplay!